The Little Seagull Handbook (with Ebook and InQuizitive for Writers)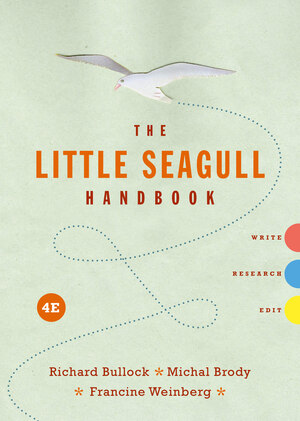 How Access Codes Work
Publisher access codes are passwords granting access to online teaching and learning tools. The digital coursework, including class assignments, rich content, and lecture guides, makes studying easier and more interactive.
1. Purchase Access Code

2. Navigate to publisher's site

3. Redeem code for access to book

4. Read book on publisher's site
Note: RedShelf study tools are not available with this title.
Additional Details
Affordable and easy to use, The Little Seagull Handbook is the #1 brief handbook because students say it has a positive impact on their writing. Intuitive organization, color-coding, and jargon-free instruction for common kinds of writing make it a reference tool that student writers truly use. This edition includes NEW advice for conducting research as it's done online today, NEW student model essays, and a NEW chapter on writing summary/response essays.